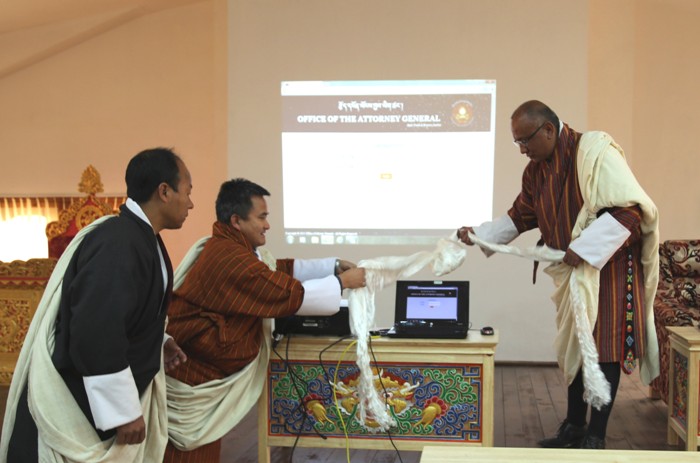 "The time is always right to do what is right" Martin Luther King Jr
On 30th December 2015 , the Attorney General Shera Lhundup inaugurated the Case Management System (CMS) in the Conference hall of the Office of the Attorney General.
The CMS is a web-based monitoring system that enables the office to track the status of cases as well as the stage of the criminal proceedings in real time. It replaces the cumbersome and outdated system of having to maintain registers and files on cases by providing an on-line platform to gather and monitor information on cases. This automation will reduce case processing delays, increase the transparency of office operations and dramatically reduce the potential for oversight and corruption. The CMS is also in accord with the e-governance initiative envisaged by the government.
The objective of CMS is to:
establish a centralized data base on cases prosecuted by the office that would serve as technical precedence for prosecutorial decisions;
provide effective prosecution service and personnel administration;
enable smooth information sharing and information retrieval;
generate statistics for periodic reports;
reduce expenditure on stationery; and
share real time information.
The establishment of the CMS project was financed for Nu.1,000,000.00/- (Ngultrum One million only) by Royal Government of Bhutan.
For more information about this event, please contact Kesang Yangkey, Media Cell, Office of the Attorney General, Thimphu at 00975-77442255 or kyangkey@oag.gov.bt